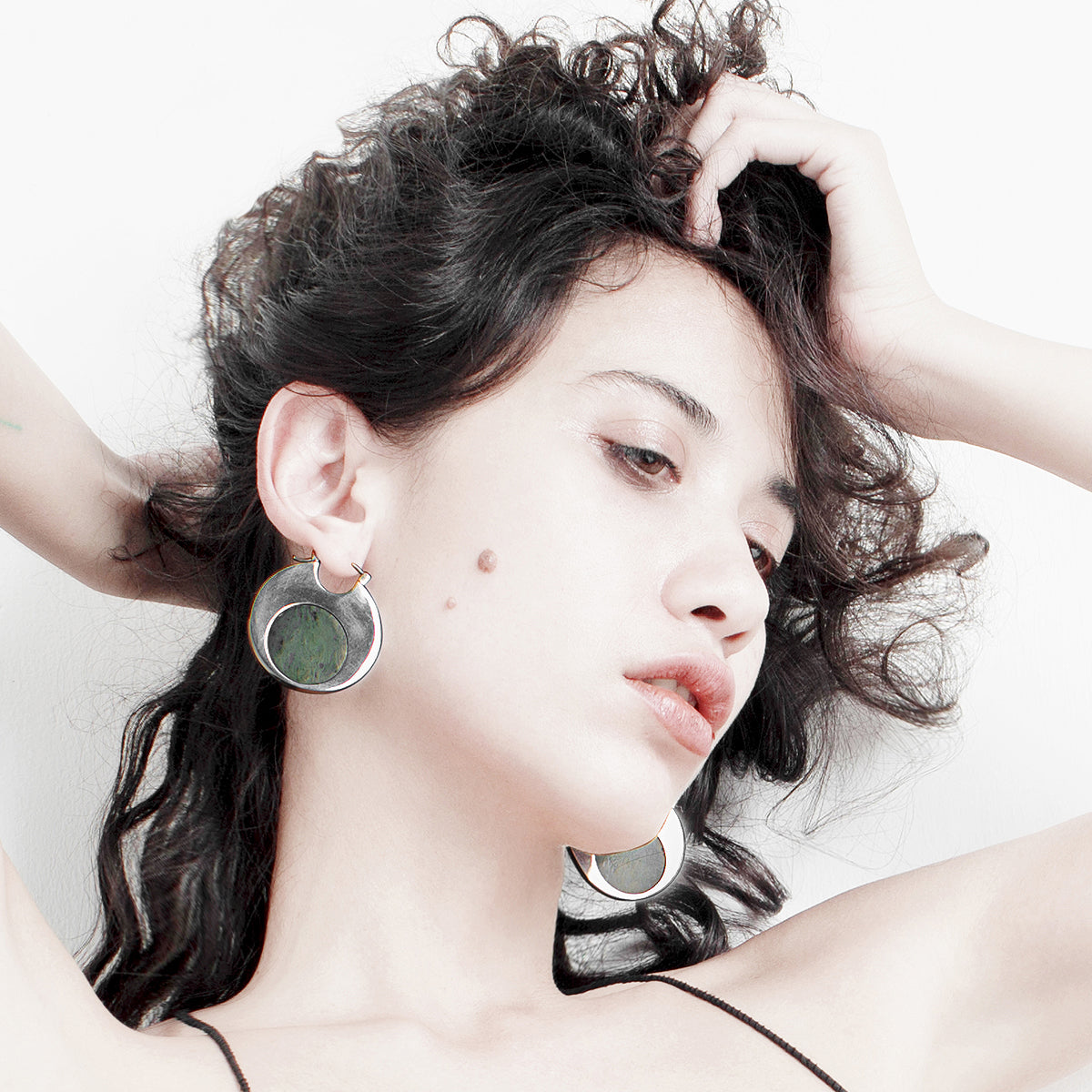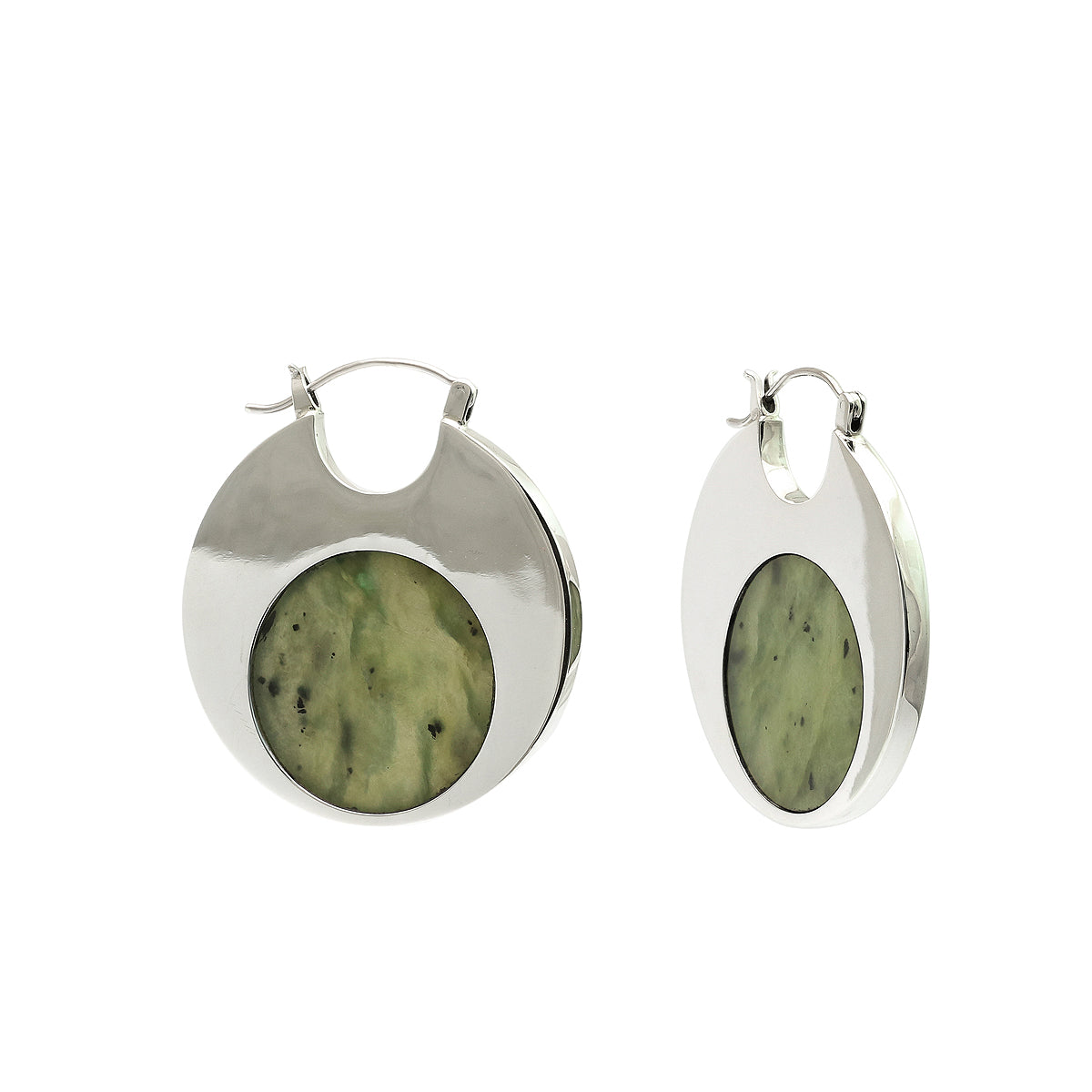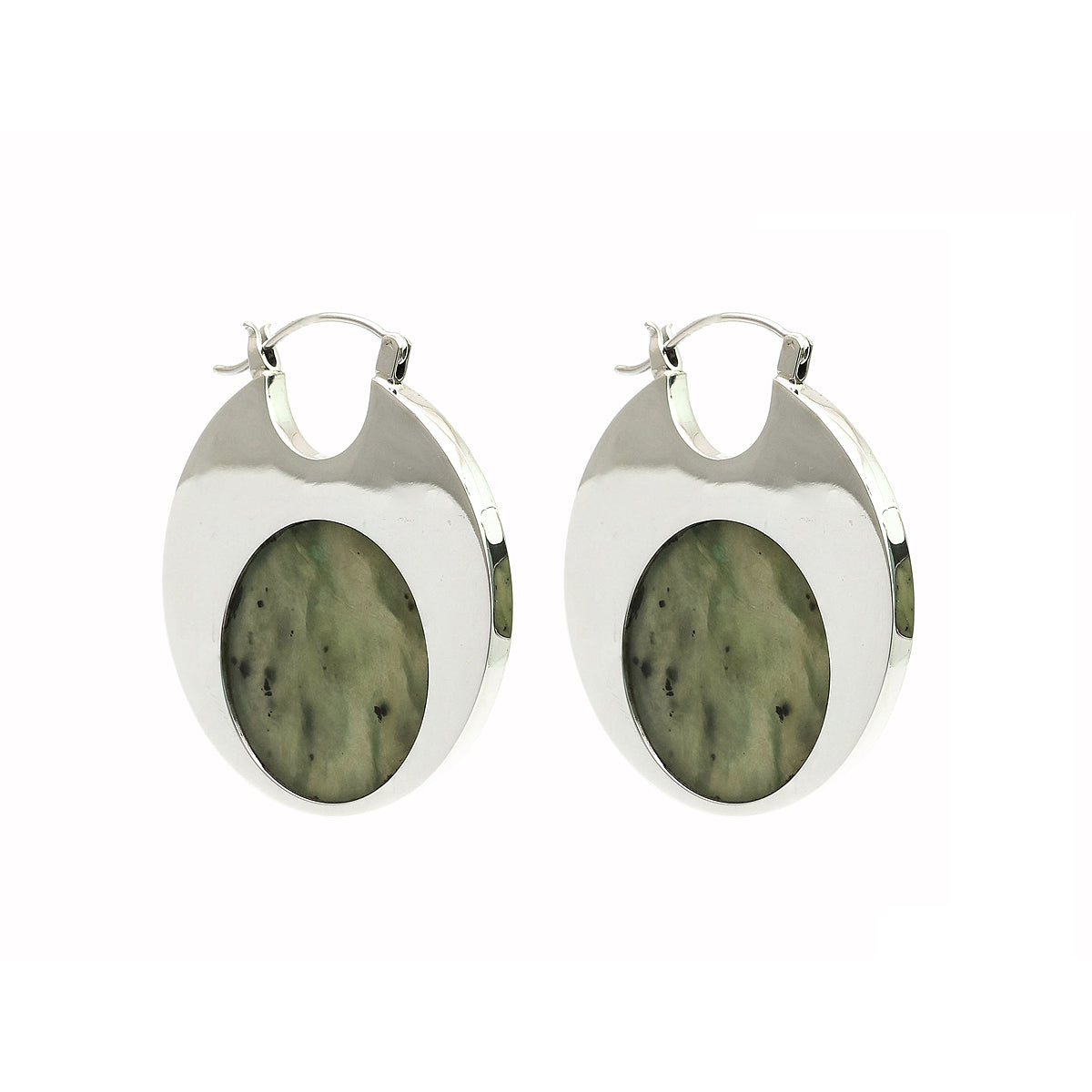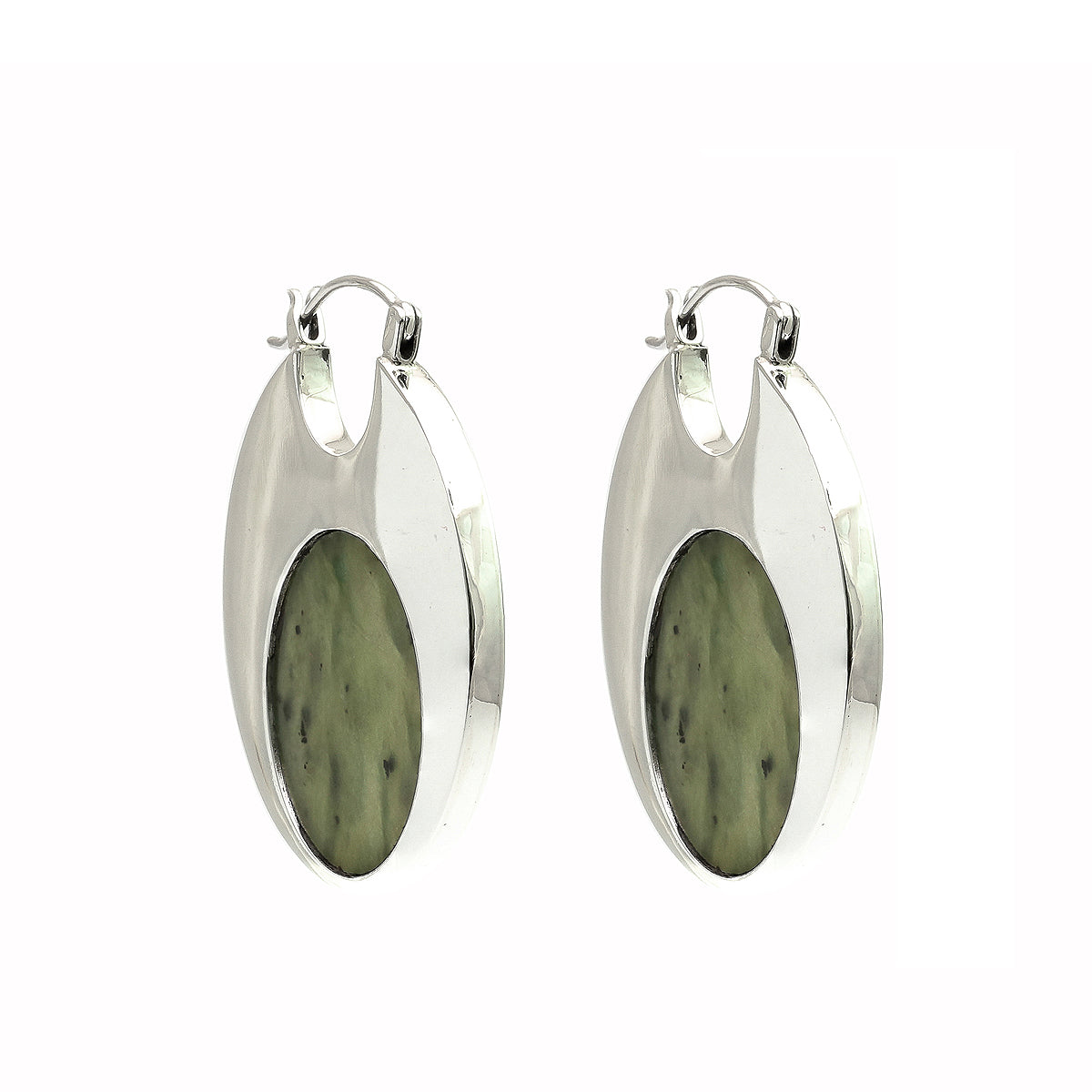 A Circle in Time Earrings
These earrings are challenging in their making despite their appearance of simple and clean lines. This is due to the Nephrite Jade being set into the circles without a bezel allowing for a seeming state of floating within the confines of the silver.
925 Sterling Silver  
Nephrite Jade

Size:  1.75"x1.75" 

Handmade in Bali, Indonesia
Due to the use of natural minerals in our jewelry, natural impurities may be present and should be expected.
A Circle in Time Earrings