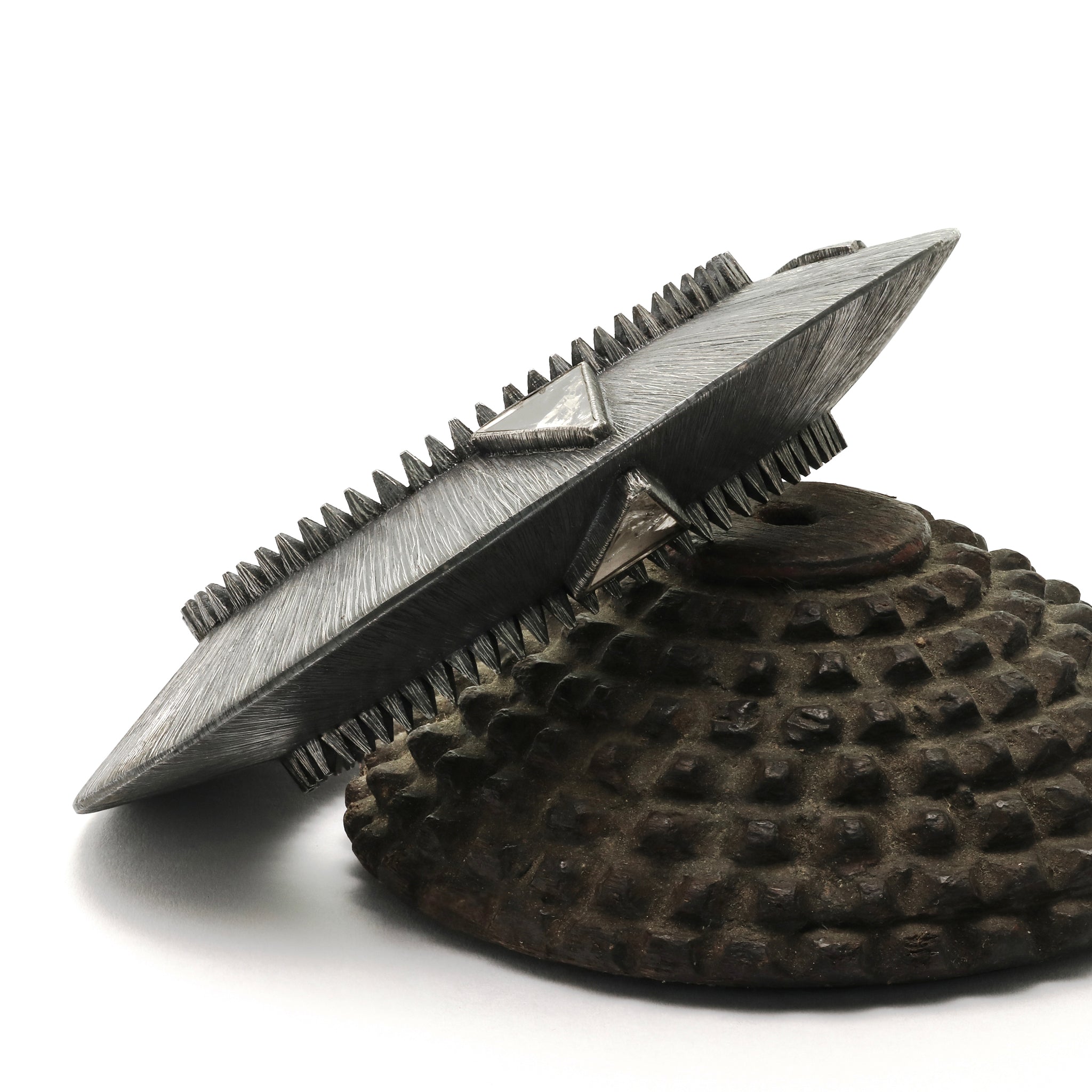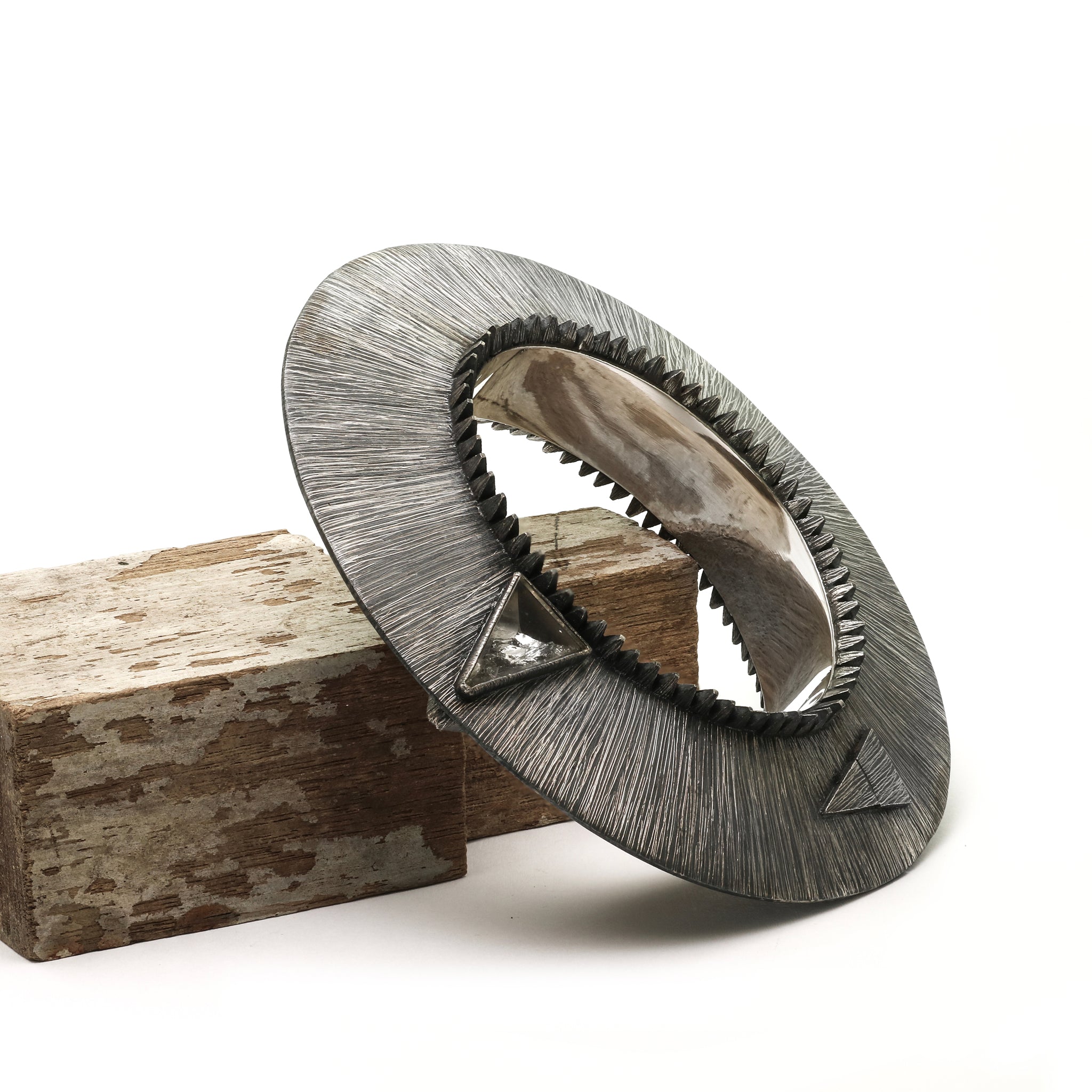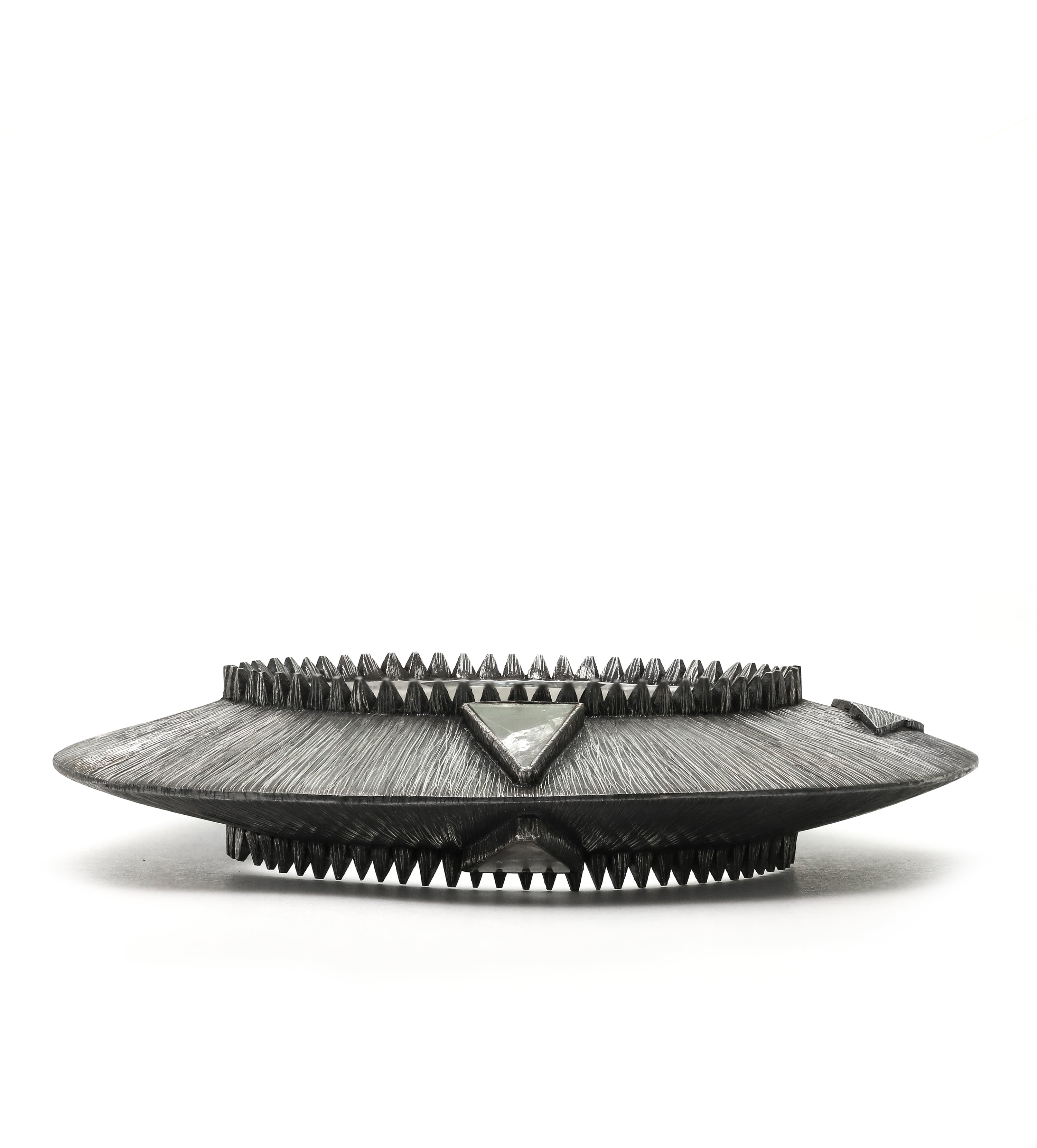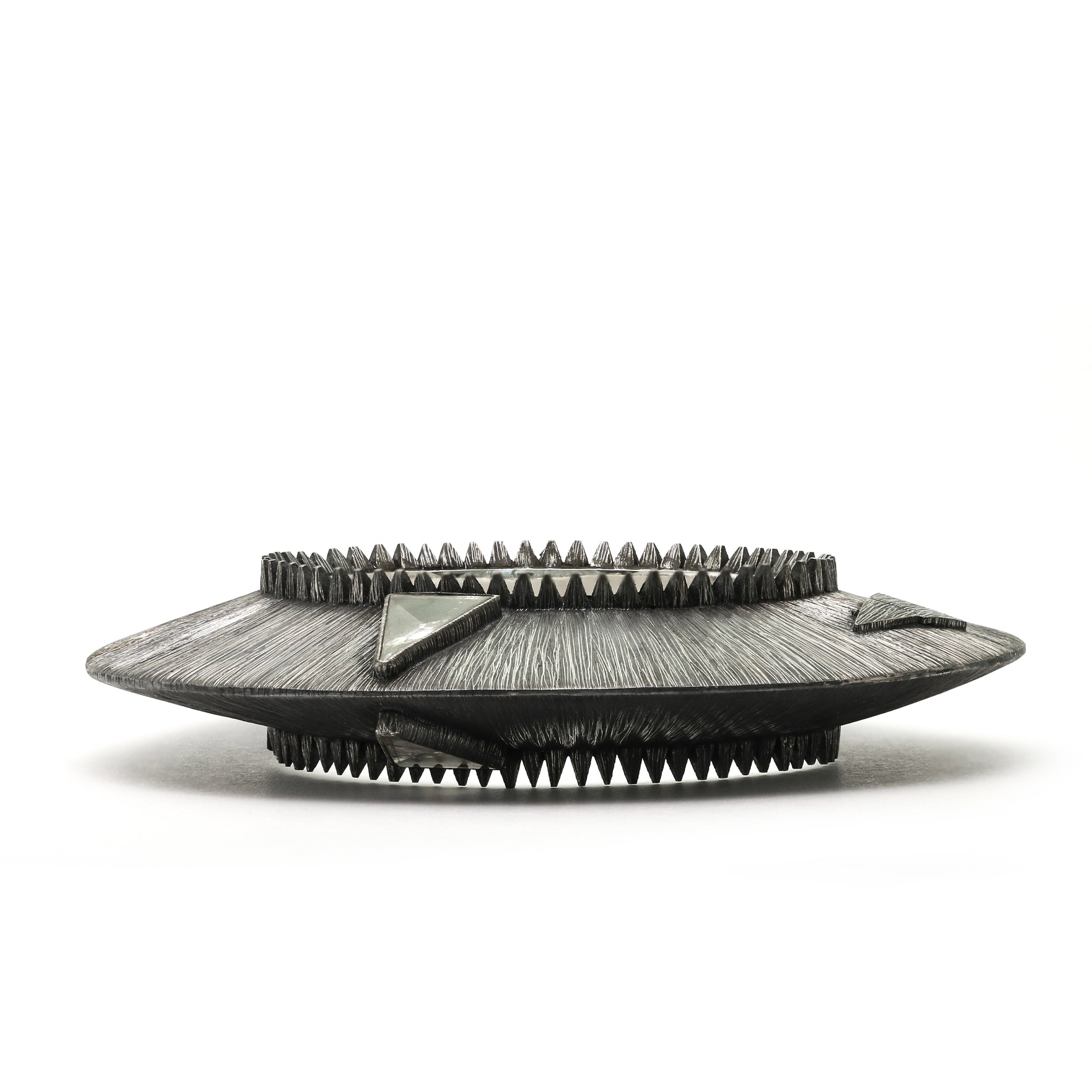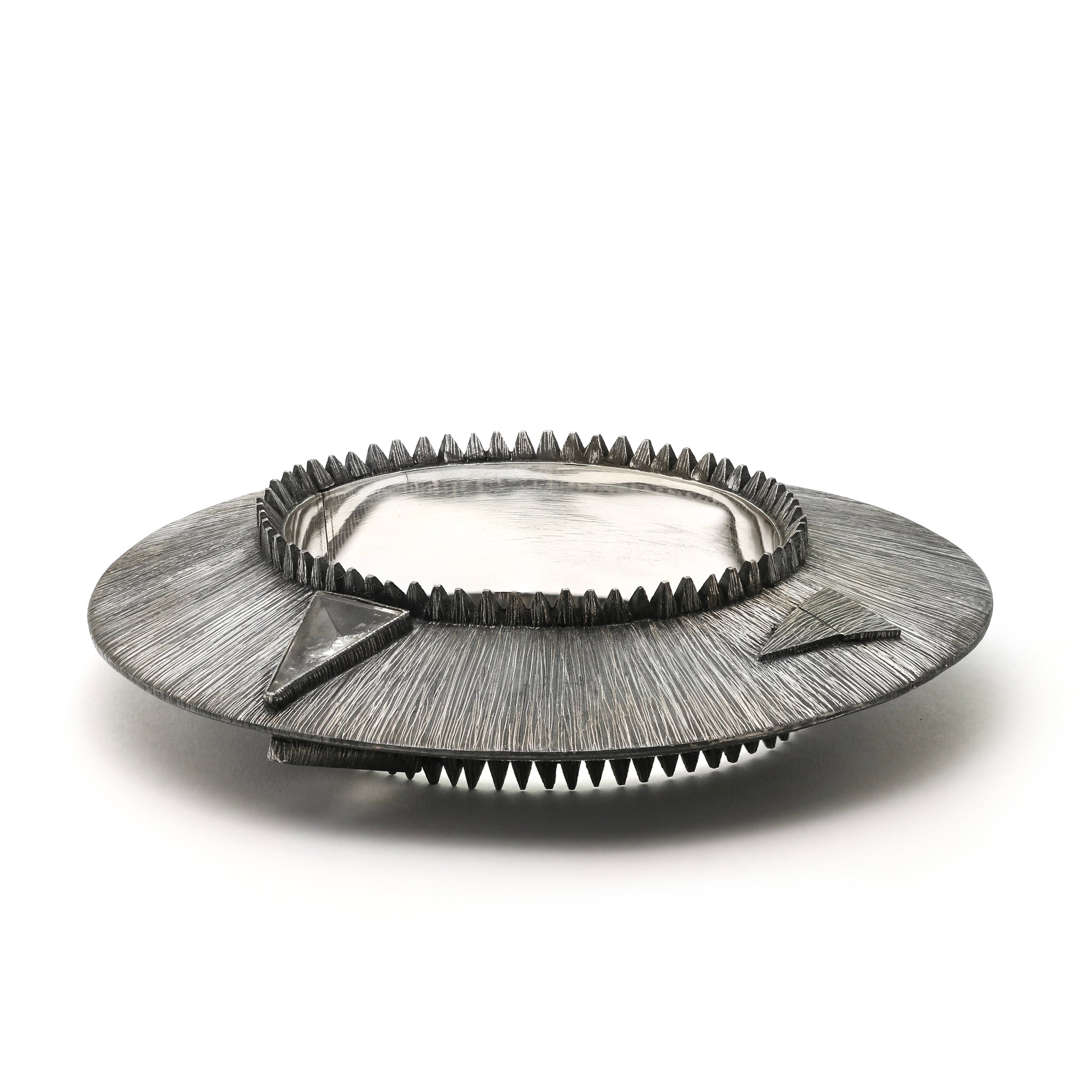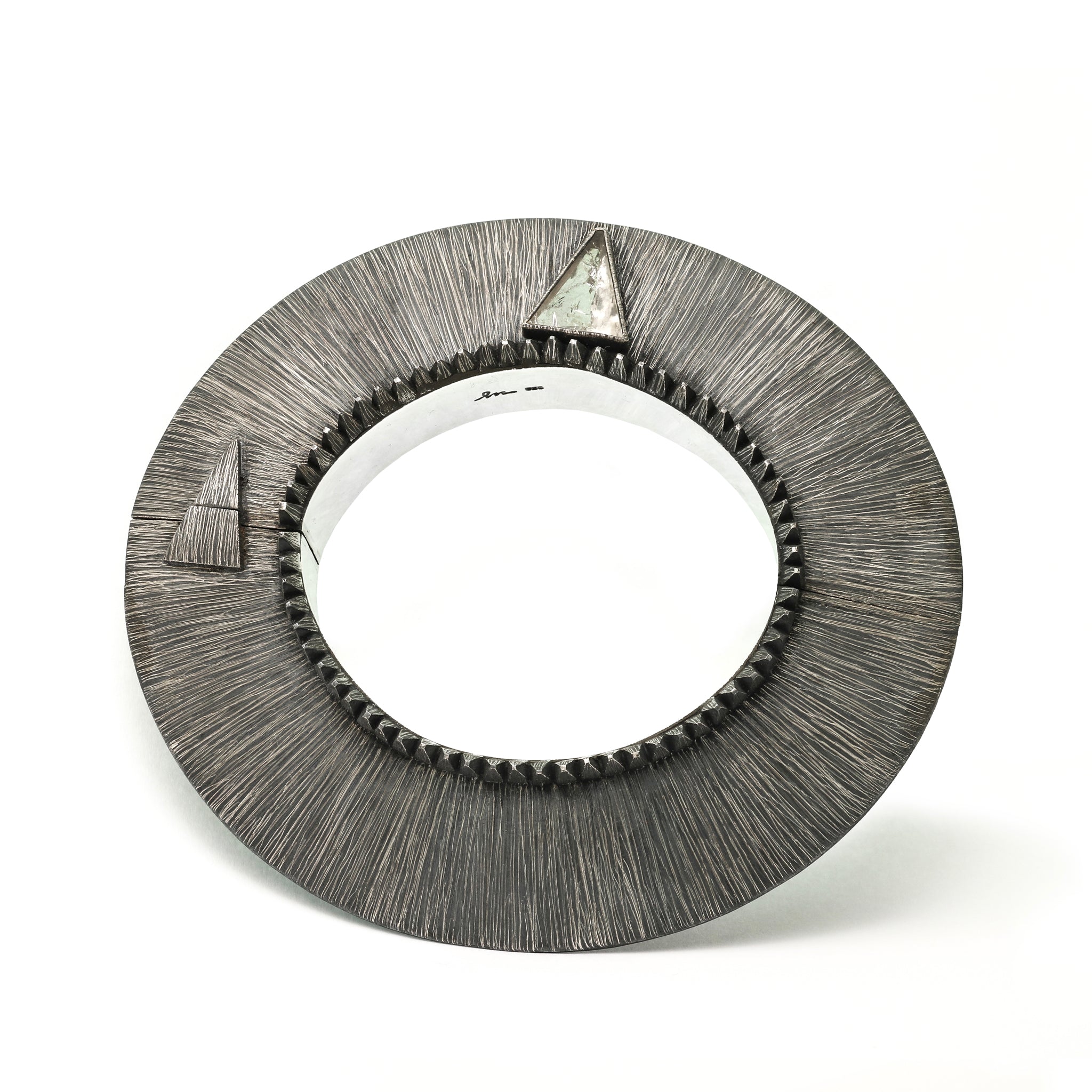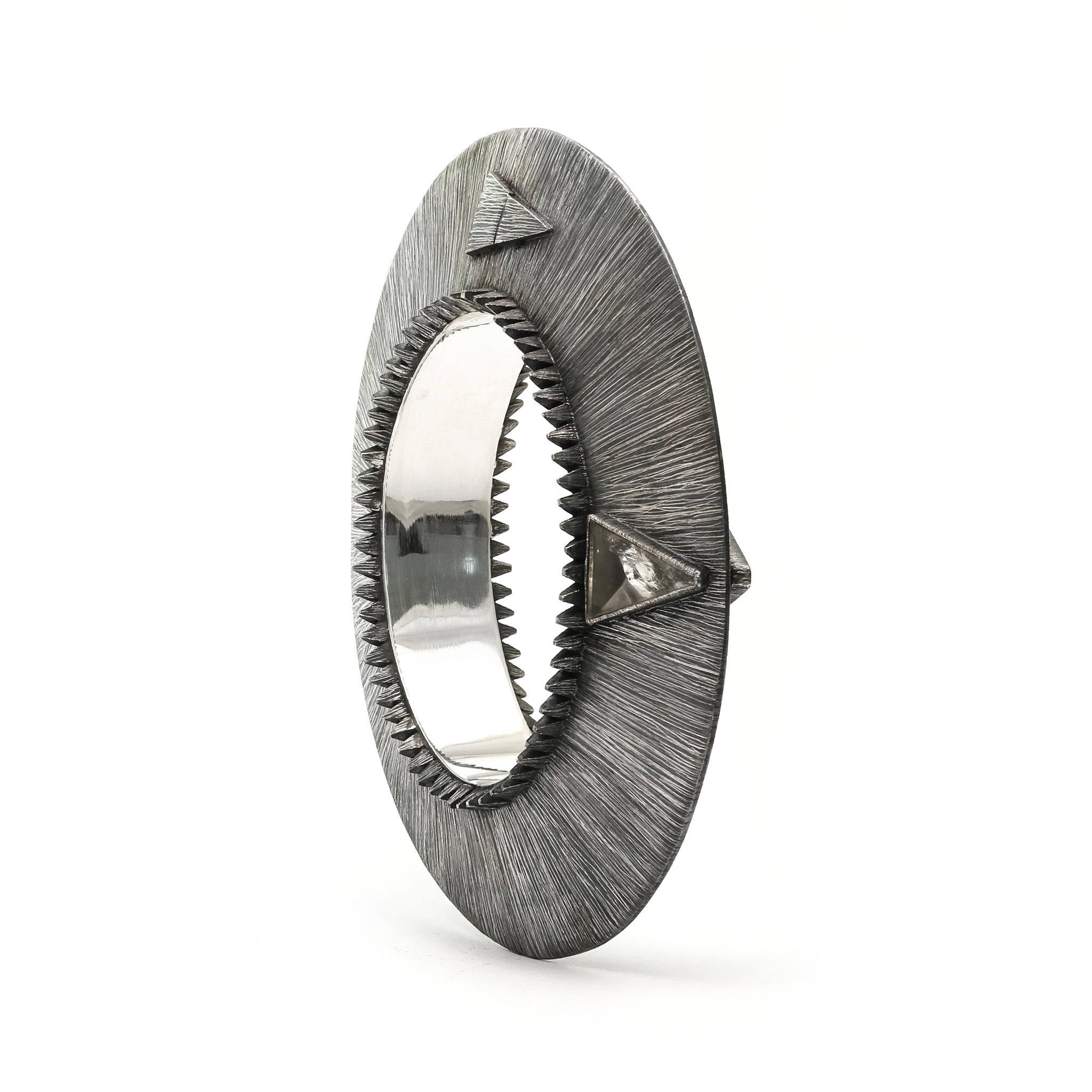 A heavy band that rests gently on the wrist. Set with a pair of  rough hewn, adorned by rows of spines inspired by the mythological origin of the Acanthus plant. The piece locks together firmly with a magnetic clasp. 
925 Sterling Silver  
1,2x3mm Rough-Hewn Rock Crystals

Size: 2,75"x3,54" 
available in small size 2,16" diameter, medium 2,36" diameter and large 2,55"
Handmade in Bali, Indonesia
Due to the use of natural minerals in our jewelry, natural impurities may be present and should be expected.