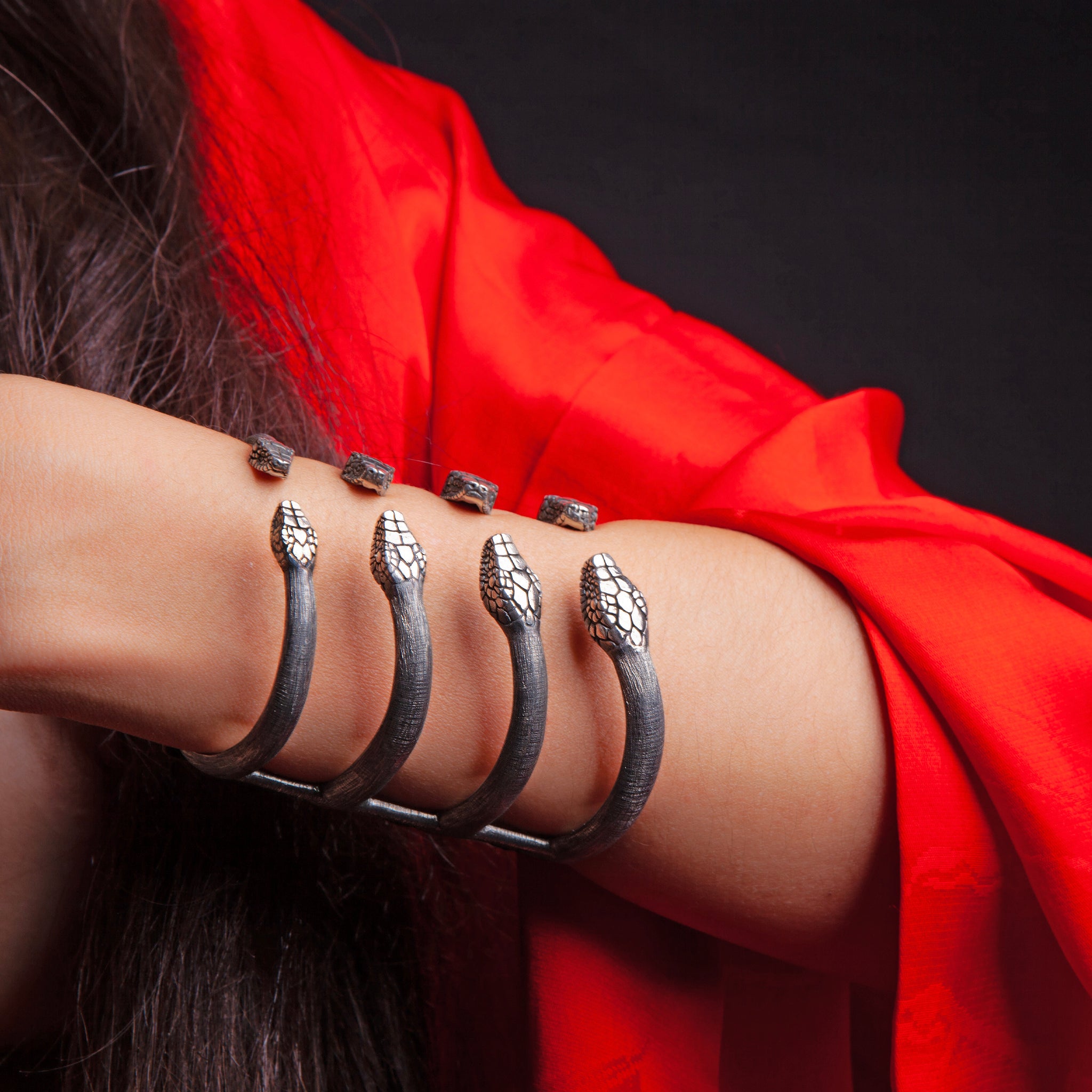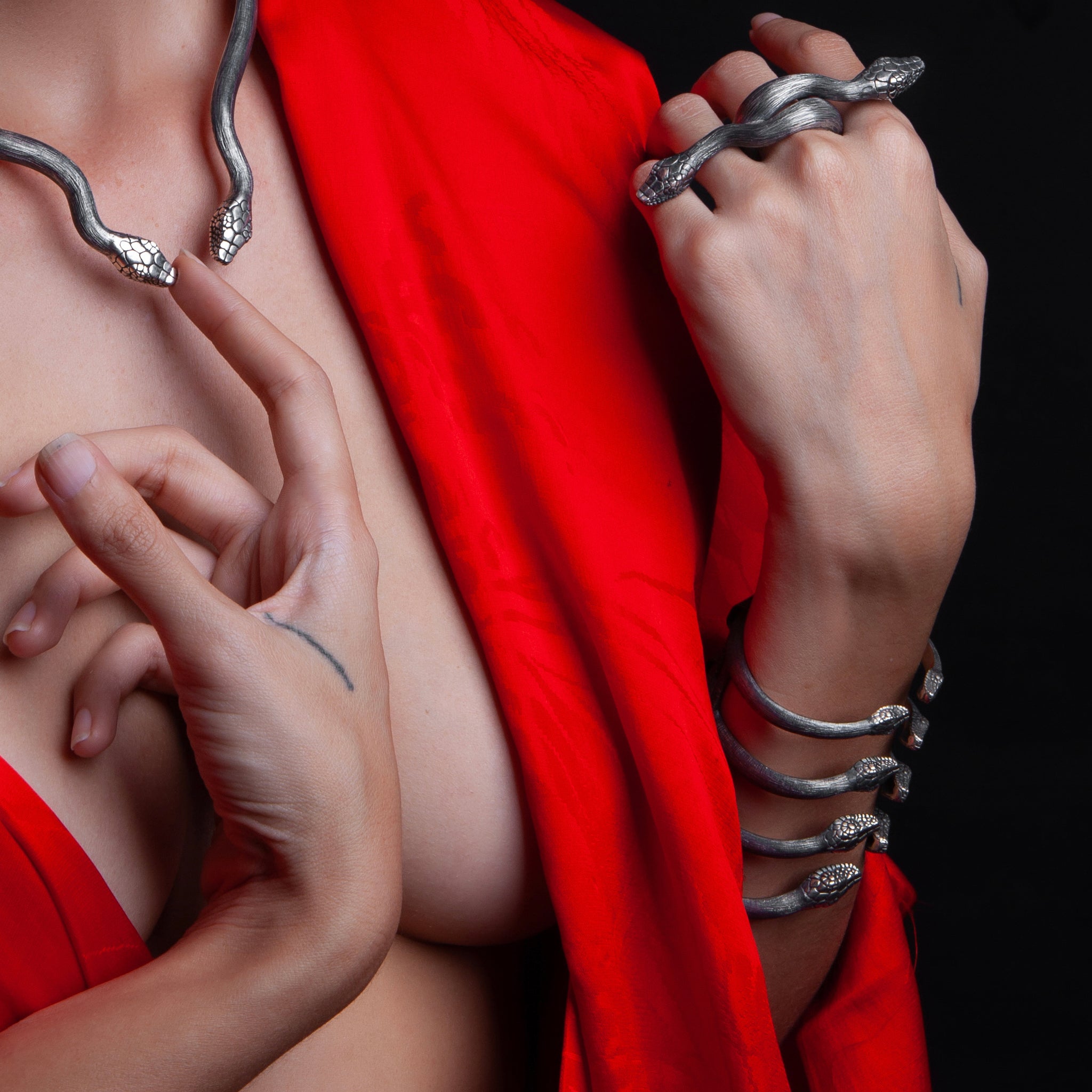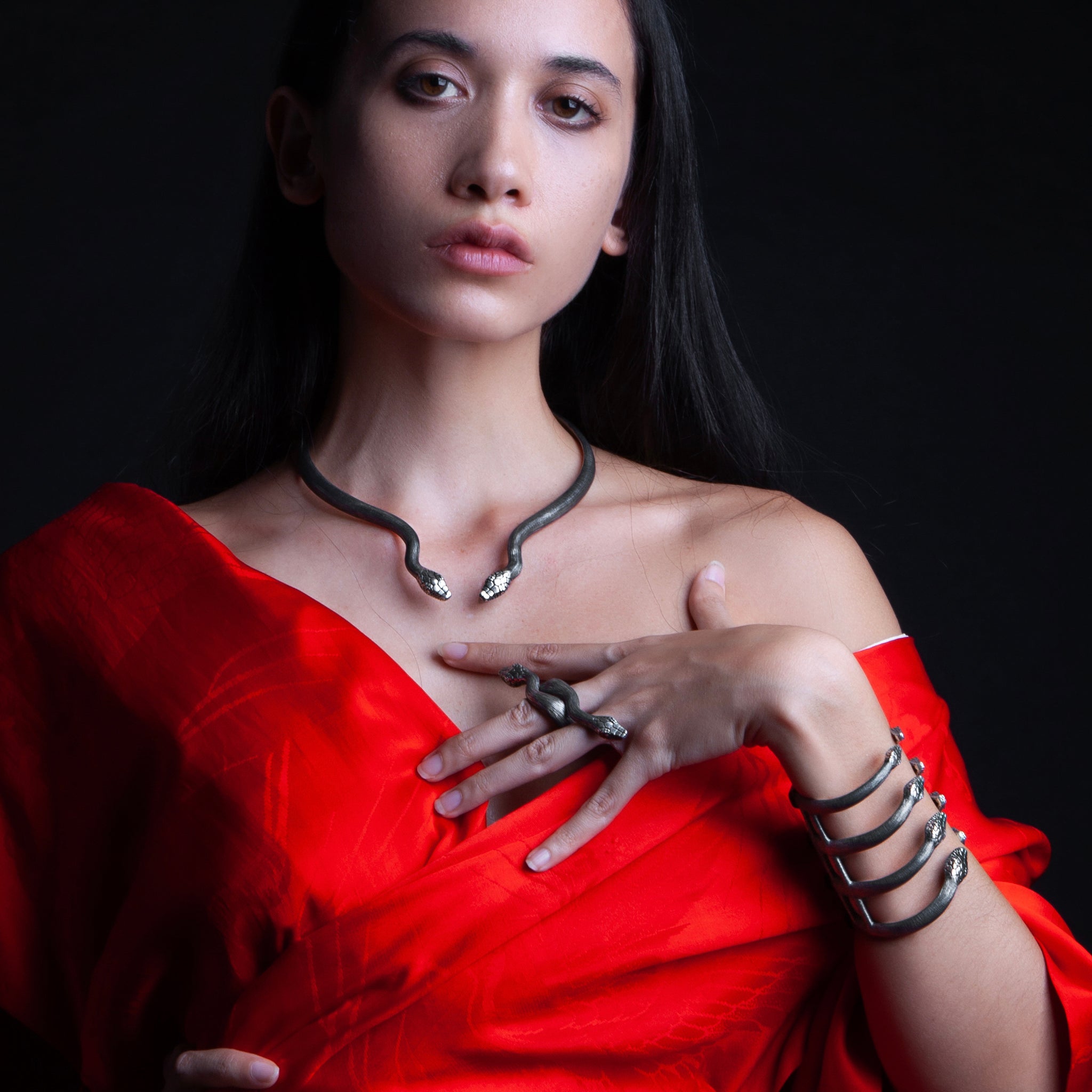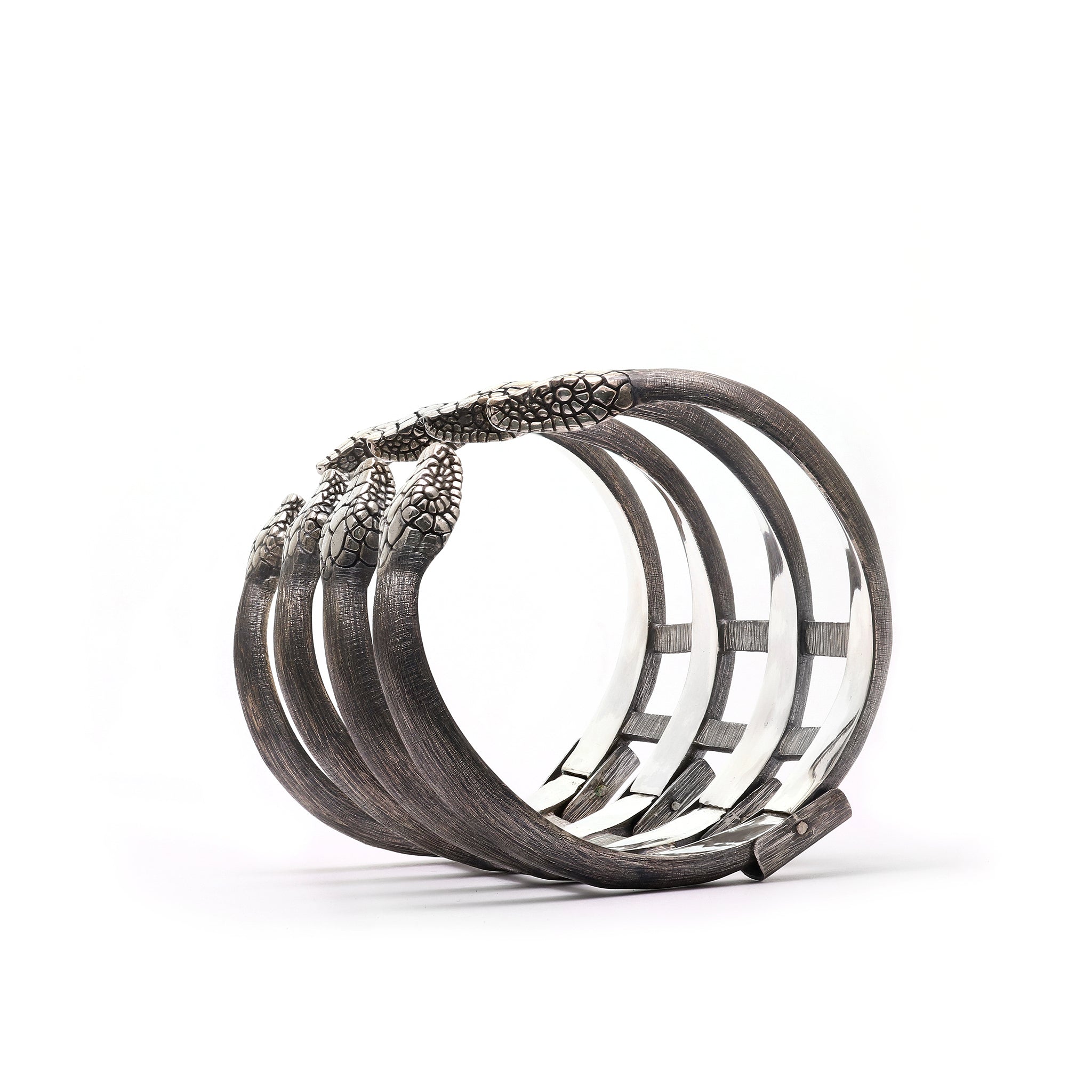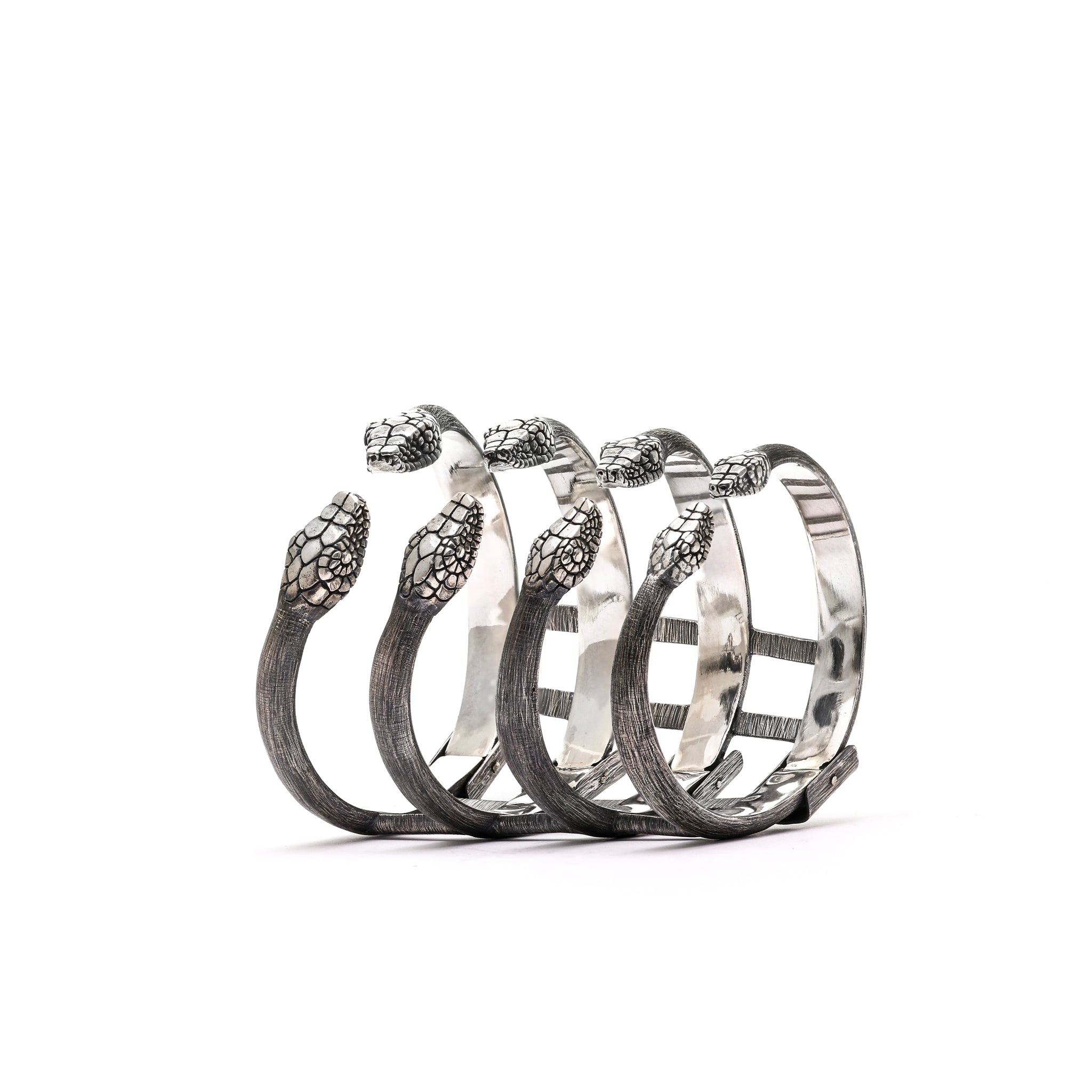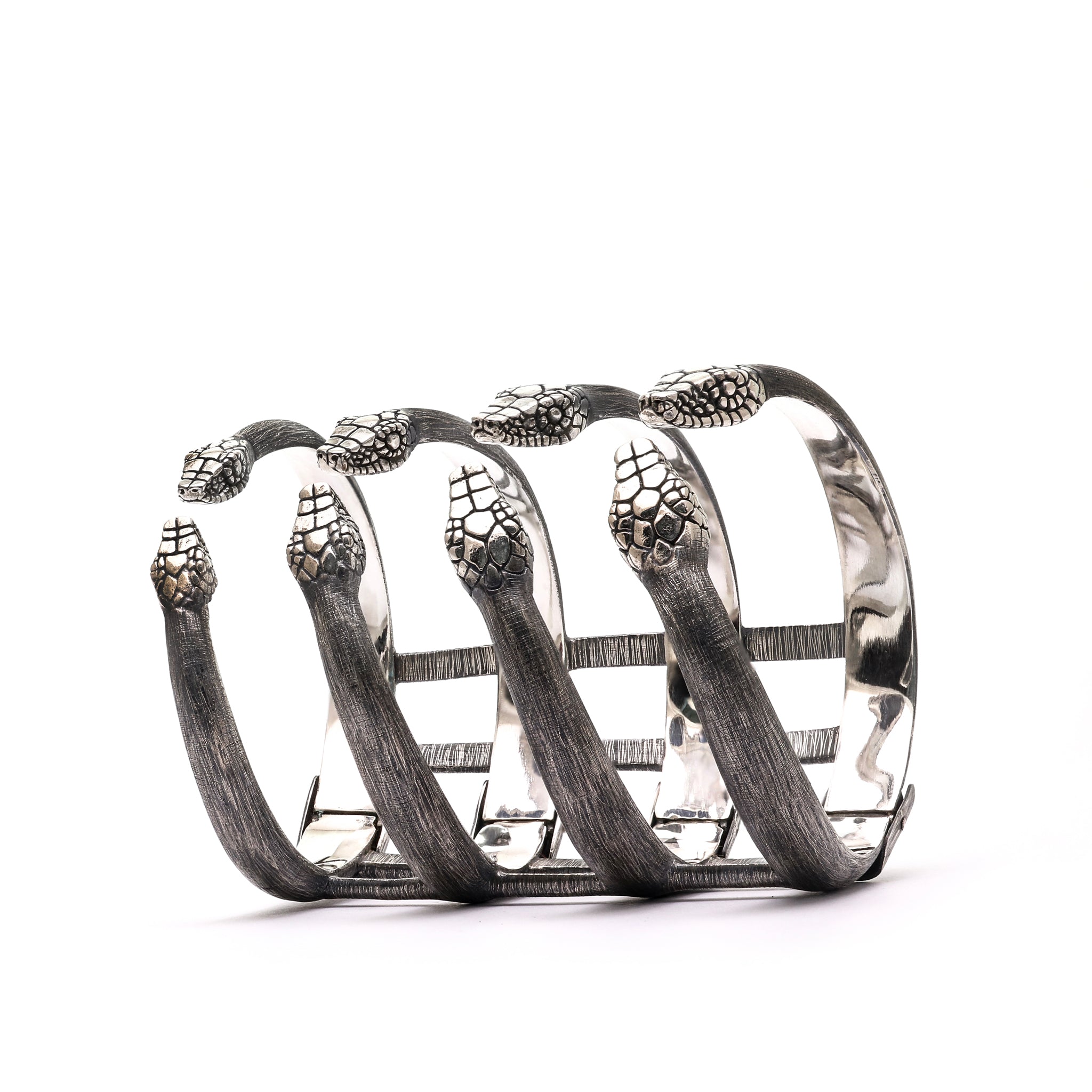 Eight gleaming heads adorned by burnished silver bodies create a bracelet that curves gently around the wrist of the wearer. A hinged joint allows for an accessible fit. 
925 Sterling Silver  
Etched & Oxidized
size: 2,5x3,34"
available in small size 2,16" diameter, medium 2,36" diameter and large 2,55"
Handmade in Bali, Indonesia
Due to the use of natural minerals in our jewelry, natural impurities may be present and should be expected.