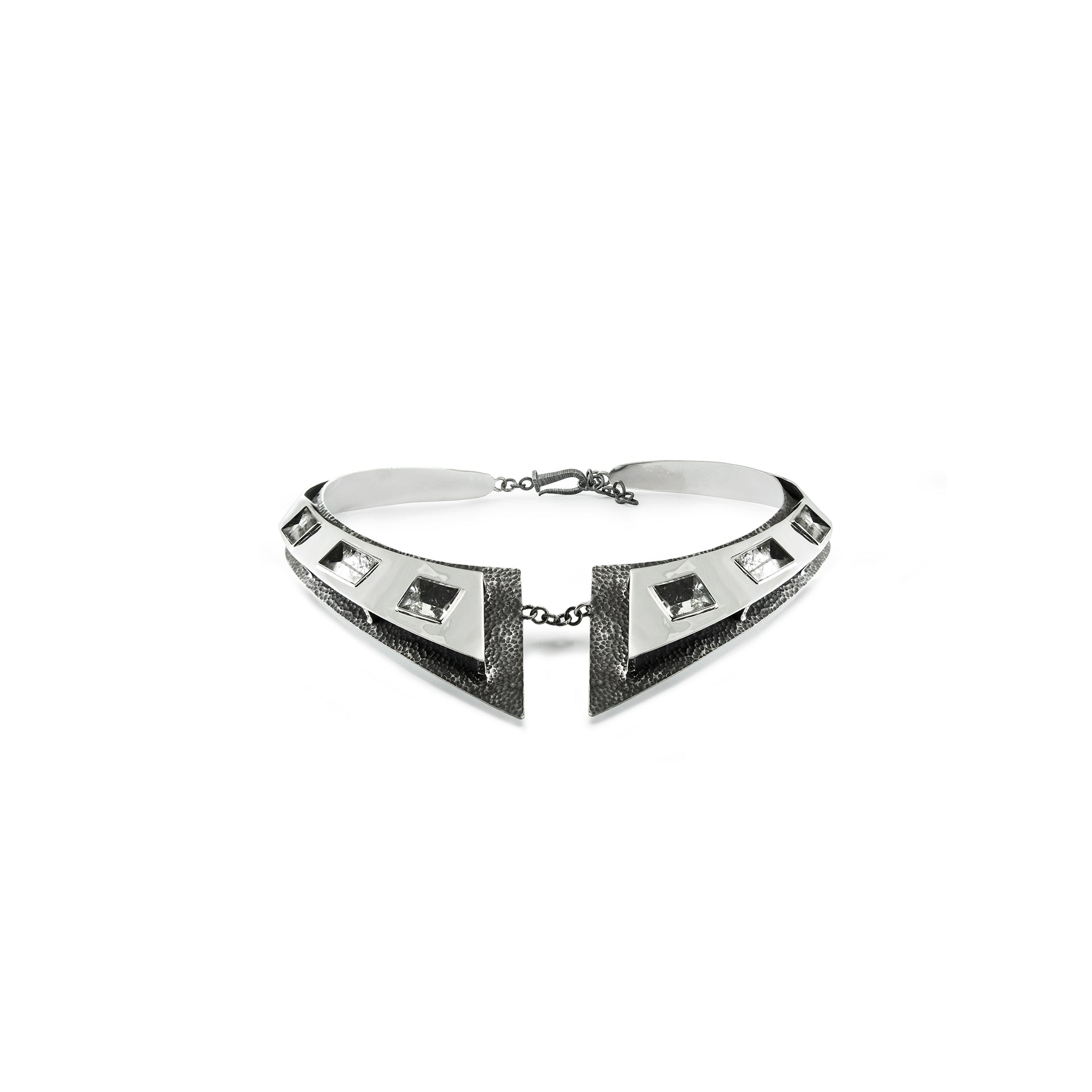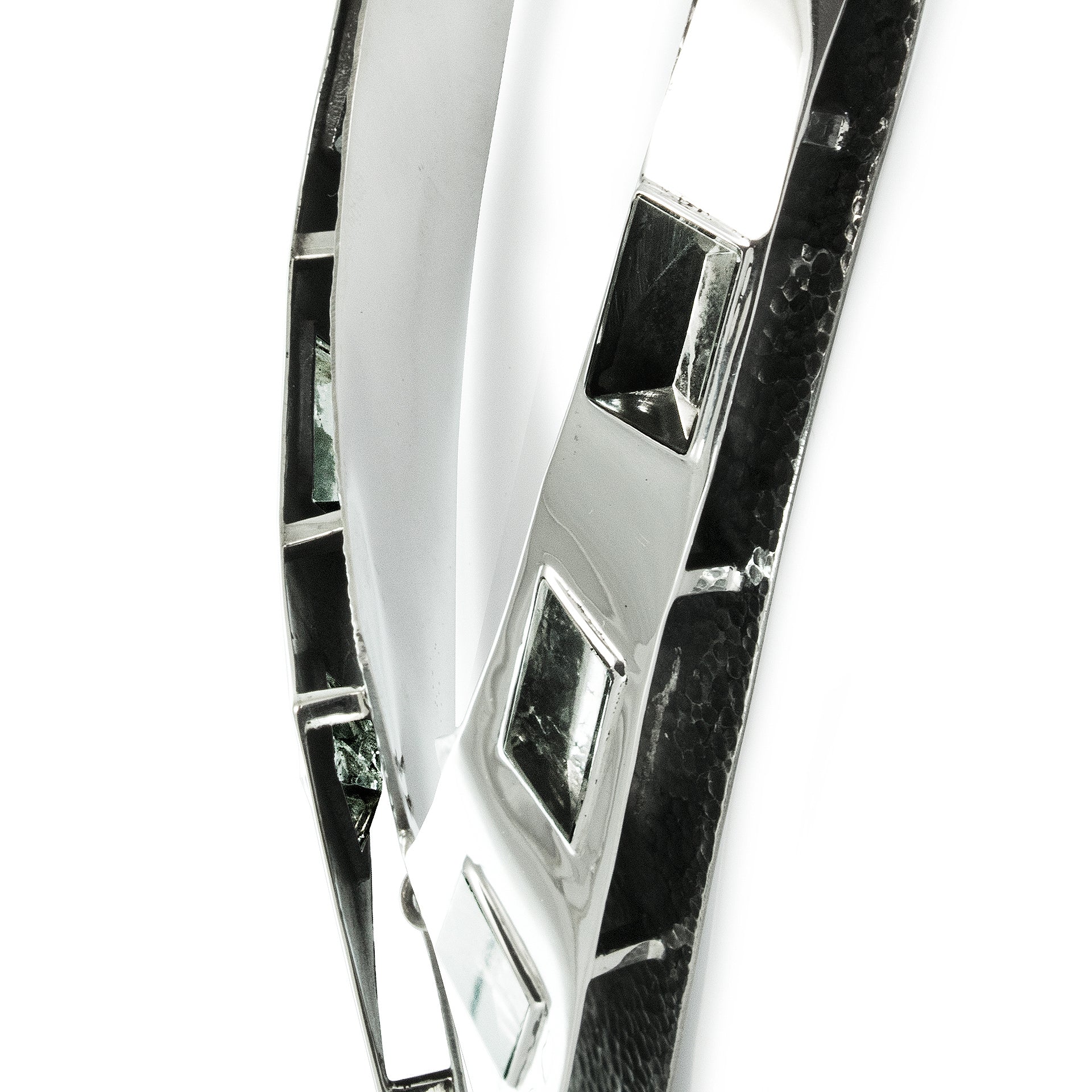 Rising Lights Collar Necklace
Free-size rough-hewn rock crystals set within a double 925 sterling silver collar with an oxidized and hammered second layer.
Composition: 925 sterling silver and rough-hewn rock crystal
Size: 16" diameter
Handmade in Bali, Indonesia
Due to the use of natural minerals in our jewelry, natural impurities may be present and should be expected.
Have a question about this product? Ask us.
Rising Lights Collar Necklace